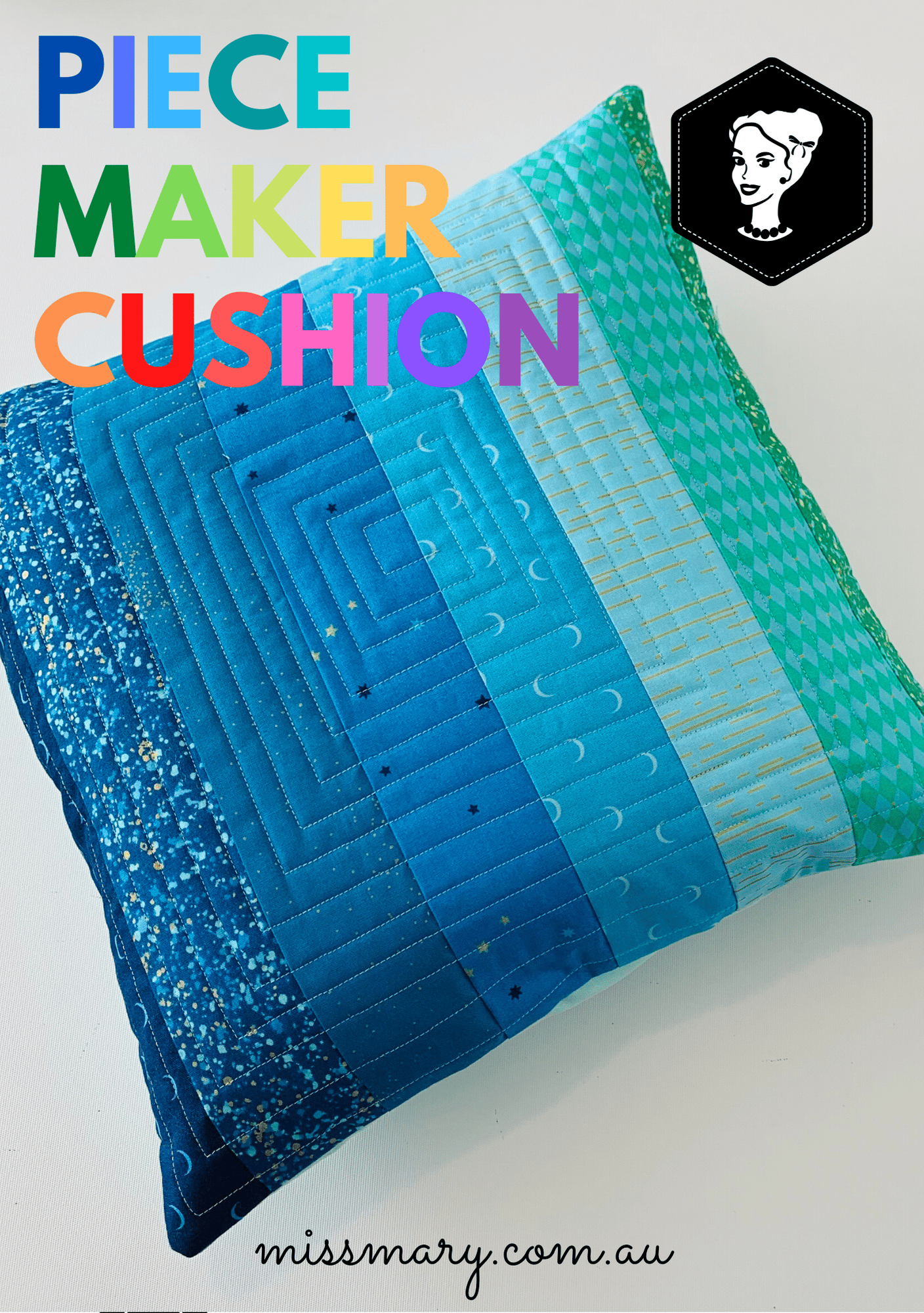 Piece Maker Cushion Pattern
The Piece Maker Cushion is one of my favs for teaching absolute beginners. With strips of fabric sewn together, it reinforces working with a seam allowance whilst still working out ok for a little wonky sewing.
The new Miss Mary kids downloadable patterns includes;
Pattern - measurements for cutting your pieces
Written instructions
Skill sheets
Video tutorials skills including the making of the cushion from beginning to end.
The sewing machine skills in this project are;
Working with a seam allowance
Pivot stitch quilting
Hemming
Pinning
Straight stitch
You'll see more info about our patterns at www.missmary.com.au/kids-classes
The pattern link will be sent to you as soon as you have made payment.
This pattern also includes the "I made a Quilted Cushion" pin badge that will be posted out to your child once they have completed their project and shared their photo with us.
ITEMS YOU WILL NEED TO MAKE THE CUSHION
A variety of fabric strips
50cm x 112cm for backing, or 2 fat quarters
40cm Quilt batting
thread
36cm x 36cm cushion insert
PRE CUT KITS AVAILABLE IN SHOP